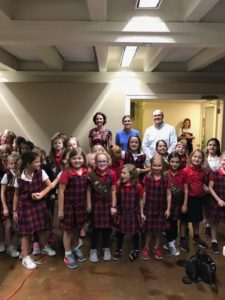 Joining volunteers around the world, employees from Erise IP took part in the inaugural Global Day of Service, a worldwide initiative spearheaded by Ford Motor Company's Legal Alliance for Women (LAW), the company's professional organization focused on women in the legal practice. The coordinated global effort assists organizations supporting the empowerment and well-being of women and girls in their respective communities. Erise IP is among more than 90 law firms around the world partnering with LAW to volunteer time and perform pro bono work on a day of community service on September 27.
Erise IP brought the Global Day of Service to Kansas City and volunteered to help a group of area Girl Scouts earn their "IP Patch," a program created by the U.S. Patent and Trademark Office ("USPTO") and the Intellectual Property Owner's Association ("IPO"). The program educates young girls on the basics of intellectual property, including how they can themselves become innovators, and promotes careers in Science, Technology, Engineering, and Math ("STEM") and the legal profession. United States District Court Judge, Holly L. Teeter of the District of Kansas, spoke to the girl scouts at the event about careers in STEM, her career practicing intellectual property law and her work as a member of the judiciary.
"When Ford LAW reached out to us about the Global Day of Service, we jumped at the opportunity to participate and immediately thought of the Girl Scouts IP Patch program created by the USPTO and IPO as a way to promote STEM careers for girls in our community," said Jason Mudd, a Shareholder at Erise IP. "We greatly value our relationship with Ford Motor Company, an iconic American company, and were thrilled to join together in service with the global community of Ford partners in the legal profession."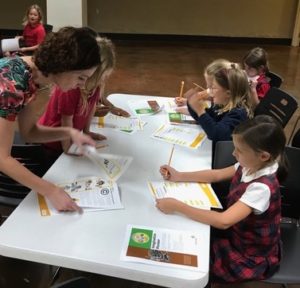 Ford LAW and partners' Global Day of Service kicked off this year with a singular vision to help community organizations that are assisting women and girls through educational, empowerment and support programs. Bringing together volunteers from more than eight countries, this day of service is a collective effort to give back to the communities Ford and its partners operate in.
"Through this day of service, we are aiming to marshal the collective efforts of our partners in the legal profession around world to give back to the community," said Beth Rose, assistant general counsel at Ford Motor Company and chairperson of Ford's Legal Alliance for Women. "The passion we share in advocating for and serving our communities extends beyond this one day. It is part of who we are as individuals and drives our community service year round."
# # #
About Ford Motor Company
Ford Motor Company is a global company based in Dearborn, Michigan. The company designs, manufactures, markets and services a full line of Ford cars, trucks, SUVs, electrified vehicles and Lincoln luxury vehicles, provides financial services through Ford Motor Credit Company and is pursuing leadership positions in electrification, autonomous vehicles and mobility solutions. Ford employs approximately 201,000 people worldwide. For more information regarding Ford, its products and Ford Motor Credit Company, please visit www.corporate.ford.com.
About Erise IP
Erise IP is an intellectual property and high-technology boutique law firm based in Overland Park, Kansas, with offices in Denver, Colorado. The firm was founded by a group of former big-firm IP lawyers who launched with a commitment to redefining the status quo in IP and high technology representation. Since that time, Erise IP has caught the industry's attention with Managing Intellectual Propertymagazine recognizing it as the "IP Firm to Watch" nationwide. Erise IP's attorneys have represented numerous household name companies such as Ford Motor Company, Apple, Sony and Garmin, among many others. For more information about Erise IP, please visit www.eriseip.com.