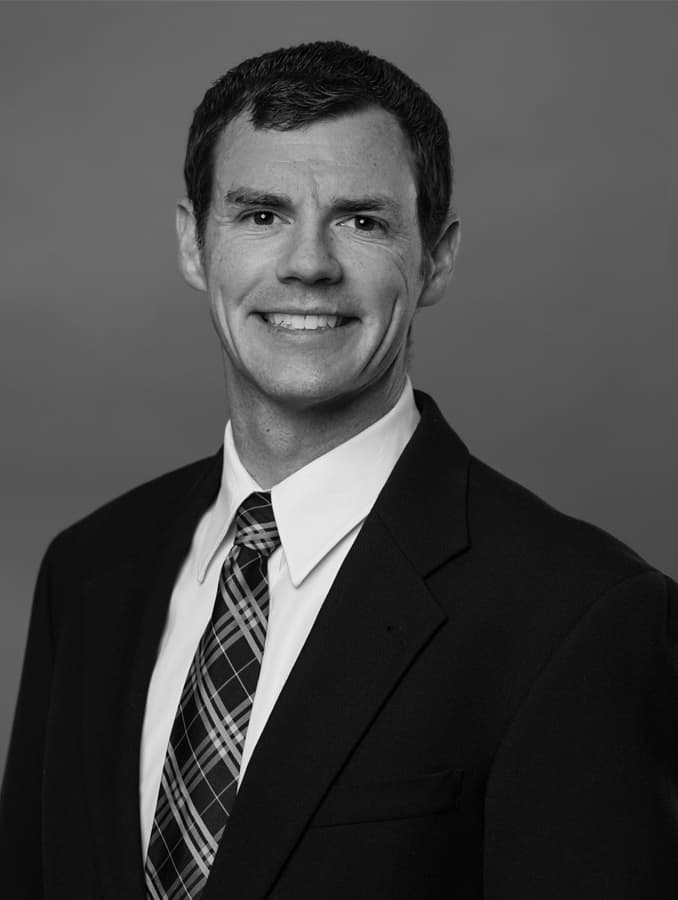 Tyler Knox
Associate
Location :

Denver

Download Vcard :
Professional Profile
In his intellectual property practice, Tyler Knox focuses on high-technology patent litigation and post-grant proceedings before the United States Patent and Trademark Office (USPTO).
Tyler's background blends experience and education in diverse environments. Prior to joining Erise, Tyler spent more than six years as a Primary Patent Examiner at the USPTO, including while attending law school. There he enjoyed the opportunity to take on additional roles reviewing junior examiner office actions, training new and experienced examiners, and reviewing technology center office actions for quality assurance compliance. Tyler relies on these experiences to help others navigate complex patent issues in sophisticated technology areas.
After graduating from West Point with a civil engineering degree, he commanded units of engineer paratroopers at home and abroad as a U.S. Army officer for six years. Tyler is also a licensed Professional Engineer (PE) and Project Management Professional (PMP).
2020, J.D., Intellectual Property Certificate, University of Denver – Sturm College of Law
2016, M.S., Engineering Management, Missouri University of Science and Technology
2008, B.S., Civil Engineering, United States Military Academy at West Point
Colorado
Professional Engineer, Colorado
Project Management Professional
U.S. Patent and Trademark Office