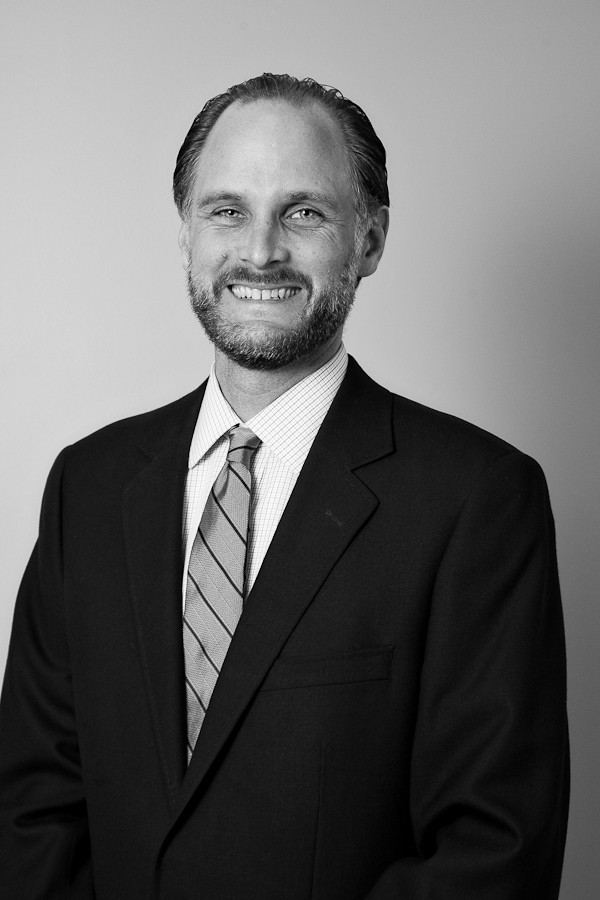 Eric A. Buresh
Shareholder
Location :

Kansas City, MO

Download Vcard :
Professional Profile
Eric Buresh is a founding member of Erise IP and a successful trial lawyer and patent litigator. Eric has conducted multiple patent jury trials and is recognized for having secured three consecutive defense verdicts over the last three years in the Eastern District of Texas, a favorite venue for patent plaintiffs. Over the last 20 years, Eric has litigated over 200 patent infringement matters in district courts across the nation. He has been lead counsel in over 30 appeals at the Federal Circuit and handled multiple cases through trial at the International Trade Commission. Eric's efforts have contributed to Erise IP being named among the top 25 best performing IP litigation defense firms in the United States . Eric also enjoys an active and successful Patent Trial and Appeal Board practice. He has filed over 115 IPR proceedings, and enjoys multiple recognitions for his high rates of success that have contributed to Erise IP being recognized in the top 20 "go-to" firms for IPRs in the United States.
Eric's litigation philosophy centers on developing strategies for his clients that terminate cases quickly while, at the same time, preparing each case for trial from the outset should that need arise. While he frequently tries patent cases, he likes to say that the best way to win a patent trial is to not try it like a patent case. Eric is a storyteller at heart and brings that style to each of his cases. The client's best interest is always at the forefront of Eric's practice, leading to an emphasis on efficiency and client service. This approach led him to be recognized as a Super Lawyer in each of 2013-2021 as well as an IP Star by Managing Intellectual Property. In addition, his leading IPR practice secured his spot on multiple top practitioners lists for that practice area.
Eric currently represents clients in multiple technology areas, including video game technology, networking equipment and network security, deep packet inspection technology, digital rights management, GPS systems, e-commerce, and multiple other types of consumer electronics. Eric obtained a degree in engineering with honors and graduated law school summa cum laude. Following law school, Eric clerked for a federal judge, focusing on patent infringement cases. Eric is licensed in numerous federal courts around the country, the Federal Circuit, and also is licensed to practice before the United States Patent and Trademark Office. In addition, he is a board member for several not-for-profit organizations.
J.D., Washburn University School of Law
B.S., Mechanical Engineering, Cedarville University
Multiple U.S. District Courts
U.S. Court of Appeals for the Federal Circuit
U.S. Court of Appeals for the Ninth Circuit
U.S. Patent and Trademark Office
Leading Lawyer, Chambers USA, 2022 to 2023
IAM Patent 1000, The World's Leading Patent Professionals, 2023
IP Stars, Managing IP, 2013-2023
Law360 MVP of the Year, Intellectual Property, 2022
IP Power List, Missouri Lawyers Weekly, 2022
Patexia: Top 100 Most Active IPR Attorneys for Petitioners, 2022
Patexia: Top 100 Most Active Patent Litigators, 2022
Litigation Star, Benchmark Litigation, 2022
Missouri & Kansas Super Lawyers, 2013-2022
BTI Client Service All-Star, BTI Consulting Group, Inc., 2017
Acritas Star, Acritas Stars Database and Report, 2017
Intellectual Property Trailblazer, The National Law Journal, 2016
Kansas City Business Journal Best of the Bar, 2017