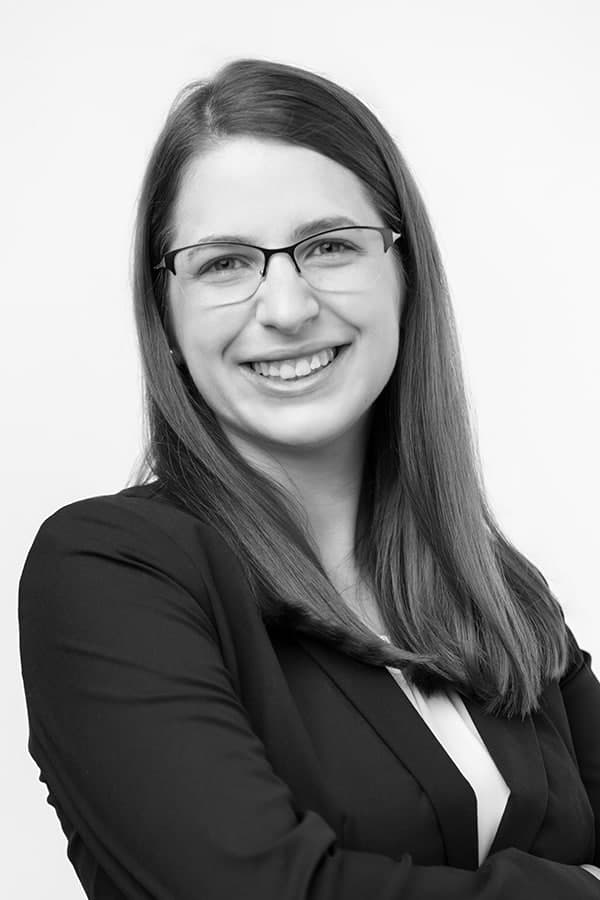 Lydia Raw
Associate
Location :

Kansas City

Download Vcard :
Professional Profile
Lydia Raw focuses her practice on patent disputes, including litigation, post-grant proceedings, and appeals. She applies a scientific background and a broad set of legal experience to provide practical and creative IP counsel.
Within the litigation context, Lydia is particularly adept at motion preparation, the resolution of discovery disputes, and engagement of fact and expert witnesses. She has served clients in a variety of industries, with a particular focus on telecommunications and technology.
Prior to joining Erise, Lydia was an associate at an Am Law 100 firm, where her work included patent, trademark and copyright litigation. Her well-rounded legal background also includes service at Washington University's Entrepreneurship & Intellectual Property Clinic, where she counseled nonprofits and startups, and a judicial internship for the Hon. Audrey Fleissig in the U.S. District Court for the Eastern District of Missouri.
While earning her undergraduate degree in chemistry, Lydia studied chemicals known to target sigma-1 receptors in the brain, a potential solution for treating substance abuse. Her honors thesis addressed novel methods of synthesizing spipethiane analogs for use in receptor binding studies. Having shifted from the laboratory to legal practice, Lydia applies this experience to litigation discovery: preparing a hypothesis, collecting research, and, when necessary, adjusting for unexpected outcomes.