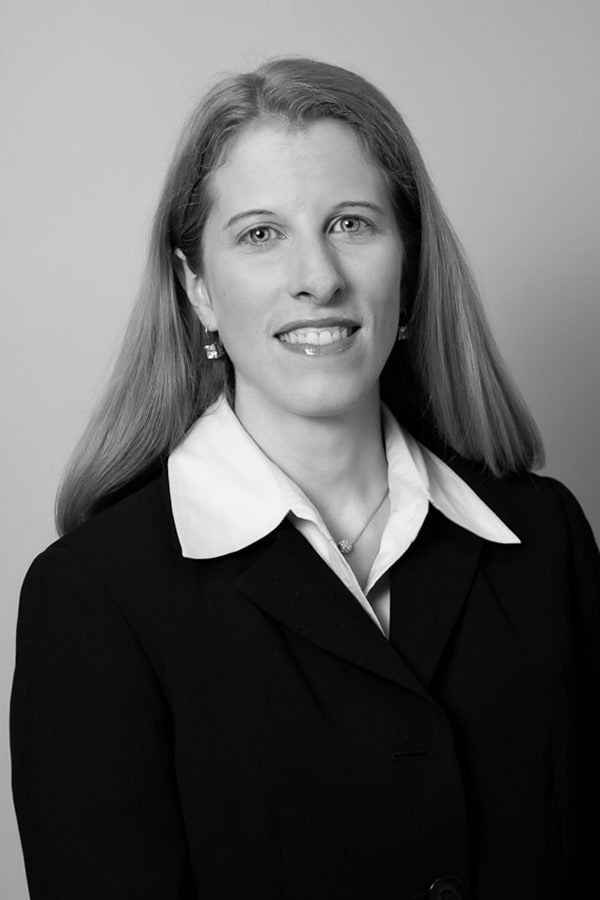 Megan J. Redmond
Shareholder
Location :

Kansas City

Download Vcard :
Professional Profile
Megan Redmond is a founding member of Erise IP.
Megan's passion is helping technology and inventive companies find the "win." The approach she uses to attain success is a strong team-driven style, which starts by listening to a variety of perspectives, identifying the major stumbling blocks, and paying heed to the strongest path to the "win." Megan's experience includes first-chair trial victories, leading and closing negotiations, and crafting original solutions to business problems. Her goal is always to provide a pragmatic solution that considers risk, reward, and, most importantly, business objectives.
Megan is fascinated by technology, particularly technology that solves old problems in a new way or cutting-edge solutions to unknown problems.  And the ability to explain and problem-solve when business and technology intersect is a passion of hers.
Megan is an entrepreneur, including as a founding member of Erise IP, a technology-focused firm. Over 10 years, Erise has grown from a team of 6 to a team of more than 65; we have been honored as one of the "IP Boutiques Punching Above Their Weight" (Law 360); an "IP Firm to Watch" (Managing Intellectual Property); and "One of the Best Patent-Focused Firms in the Nation" (Patently-O). Prior to our firm's founding, Megan practiced at large law firms.
Megan is a third-generation Kansas lawyer, a fifth-generation Jayhawk, a proud mom to Finn, and an ardent supporter of Operation Breakthrough. While Megan resides in Kansas City, she also calls New Harbor, Maine home.
Megan frequently speaks on technology matters and mentors engineering students and law students alike regarding the intersection of law and technology.