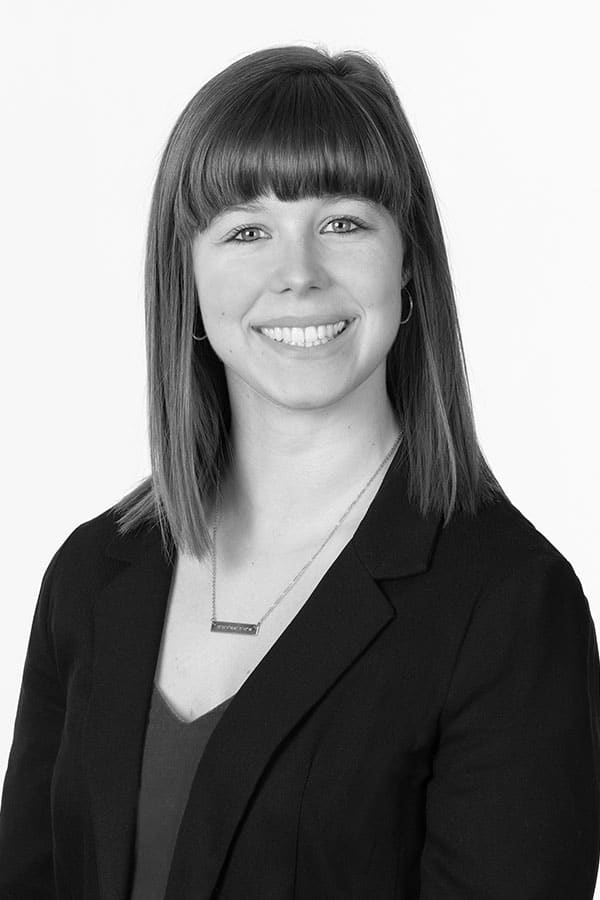 Virginia Brown
Patent Agent
Location :

Kansas City

Download Vcard :
Professional Profile
Virginia Brown is a bioengineer with experience in biomedical product development and in developing a medical device for in vitro breast cancer management through her Master's research. Her research focused on developing a microfluidic chip immunoaffinity-based assay for cancer diagnostic applications.
Prior to joining Erise, Virginia spent time as a Supply Chain intern at Land O'Lakes where she managed a wastewater treatment project that helped optimize the interpretation of data collected at three dairy food plant's wastewater treatment facilities. In addition, she spent time as a graduate teaching assistant at the University of Kansas and an undergraduate teaching assistant while at Kansas State University.
M.S., Bioengineering and Biomedical Engineering, University of Kansas
B.S., Biological Systems Engineering, Kansas State University
U.S. Patent and Trademark Office